Green screen with the photo box - Breeze2Greenscreenwizard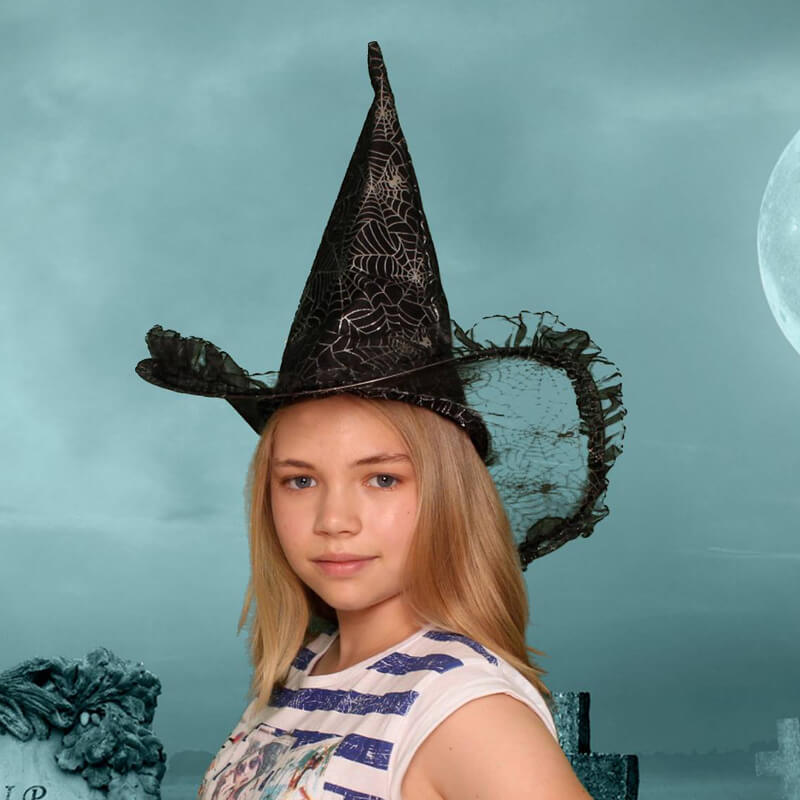 Breeze2GSW consists of two components
Greenscreenwizard PRO Batch and Breeze2GSW as a middleware between DSLRRemotePro and Greenscreenwizard.
Greenscreenwizard kann auf bis zu fünf Rechnern installiert werden. Die Lizenz ist sowohl für die Windows, als auch für die Mac Version gültig.
Die Breeze2GSW Lizenz ist jeweils auf einem Rechner gültig.
Breeze2GSW (Greenscreenwizard) ermöglicht dir die optimale Greenscreenfreistellung für deine Fotobox.
Was ich damit meine lässt sich am besten mit einem Bild veranschaulichen:
Der Hexenhut ist mittlerweile das Symbol für Greenscreenqualität geworden. Durch die halbtransparenten Stoffe, die reflektierenden Silverfäden und die filigranen Strukturen stellt er höchste Anspruche an die Software.
Wenn mit der Maus über das Bild gefahren wird, dann sieht man den Unterschied zwischen der Originalfreistellung mittels DSLRRemotePro und Greenscreenwizard.