Green screen with the photo box - Breeze2Greenscreenwizard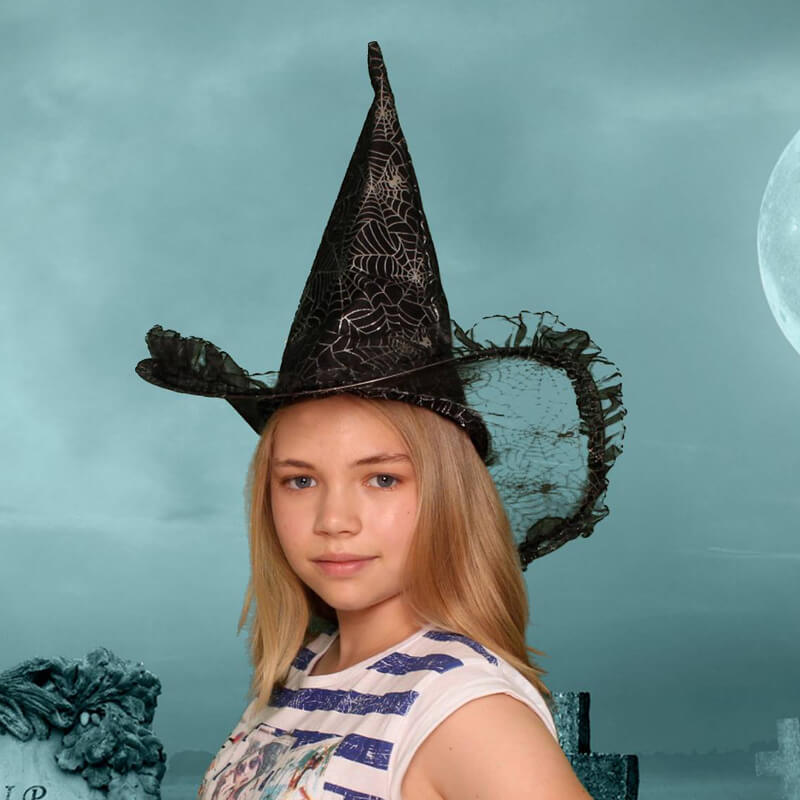 Breeze2GSW consists of two components
Greenscreenwizard PRO Batch and Breeze2GSW as a middleware between DSLRRemotePro and Greenscreenwizard.
Green screen wizard can be installed on up to five computers. The license is valid for both the Windows and the Mac version.
The Breeze2GSW license is valid on one computer.
Breeze2GSW (Greenscreenwizard) enables you to create the ideal green screen for your photo box.
What I mean by that can best be illustrated with a picture:
The witch hat has meanwhile become the symbol of green screen quality. With the semi-transparent fabrics, the reflective silver threads and the filigree structures, it places the highest demands on the software.
If you move the mouse over the picture, you can see the difference between the original release using DSLRRemotePro and the green screen wizard.