THE SOLUTION FOR THE FreezeBug ON Canon cameras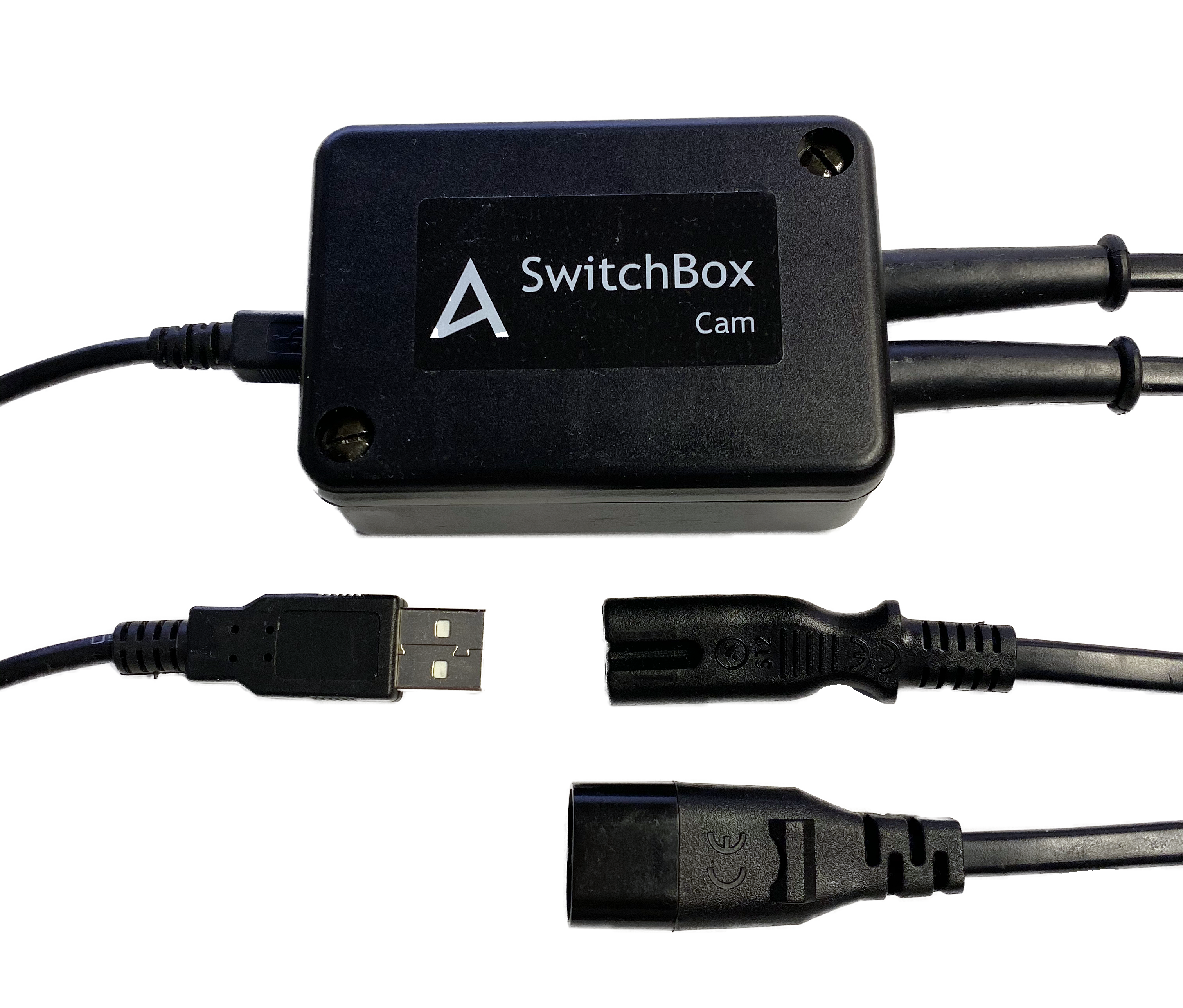 Suitable for cameras
with small device plug
Suitable for cameras
with barrel connector 5.5 × 2.1 mm
Scope of application:

A module that detects the FreezeBug and fixes it within a few seconds without manual intervention.
Delivery:

The module consists of the hardware and the monitoring software for the FreezeBug.
The module itself is available with 2 different cable connections, depending on the camera power supply model.
Please pay attention to this when buying.
How does it work?

The monitoring software supplied is started under Windows and monitors during the photobooth operation whether there are any signs of a FreezeBug.
(E.g. the window "DSLRemotePro no longer reacts" or "Camera not connected" or "dslrBooth - Camera Not Ready" ...)
If the software detects a FreezeBug, the camera is disconnected from the power supply for a few seconds and then switched on again. Following this, the photobooth software can be restarted automatically if required. This process takes place in the background. The rest of the hardware remains unaffected by this temporary power interruption.
The system automatically displays a lock screen in the event of a FreezeBug.
The text for this could be: "I just have to start a diagnosis ... I'll be back for you in 30 seconds."
As soon as the system is functional again, the lock screen is automatically deactivated. The guests can use the photo booth as usual.
What else can I do with it?

Since the power supply can also be switched on and off via the command line, a scenario is also conceivable in which the camera in the photo box is activated or deactivated at a certain time. For example, when booking a certain number of hours.
Which requirements are necessary?

1 free USB port (USB HUBs can be a problem)
Camera power supply with 5.5 × 2.1 mm socket / barrel connector or small device plug (e.g. Troy power supplies)
The original Canon power supplies do NOT have this barrel connector.
Costs:

€149.00 + VAT + shipping
The order is made by email via office@photobooth-deluxe.de
stating the number and the desired cable type as well as the delivery and billing address. Click on ORDER NOW to open an email.
Install the Canon Freezebug Solution
Photobooth Deluxe

The ultimate photo fun for your event