Photobooth Deluxe Props "Beach Party"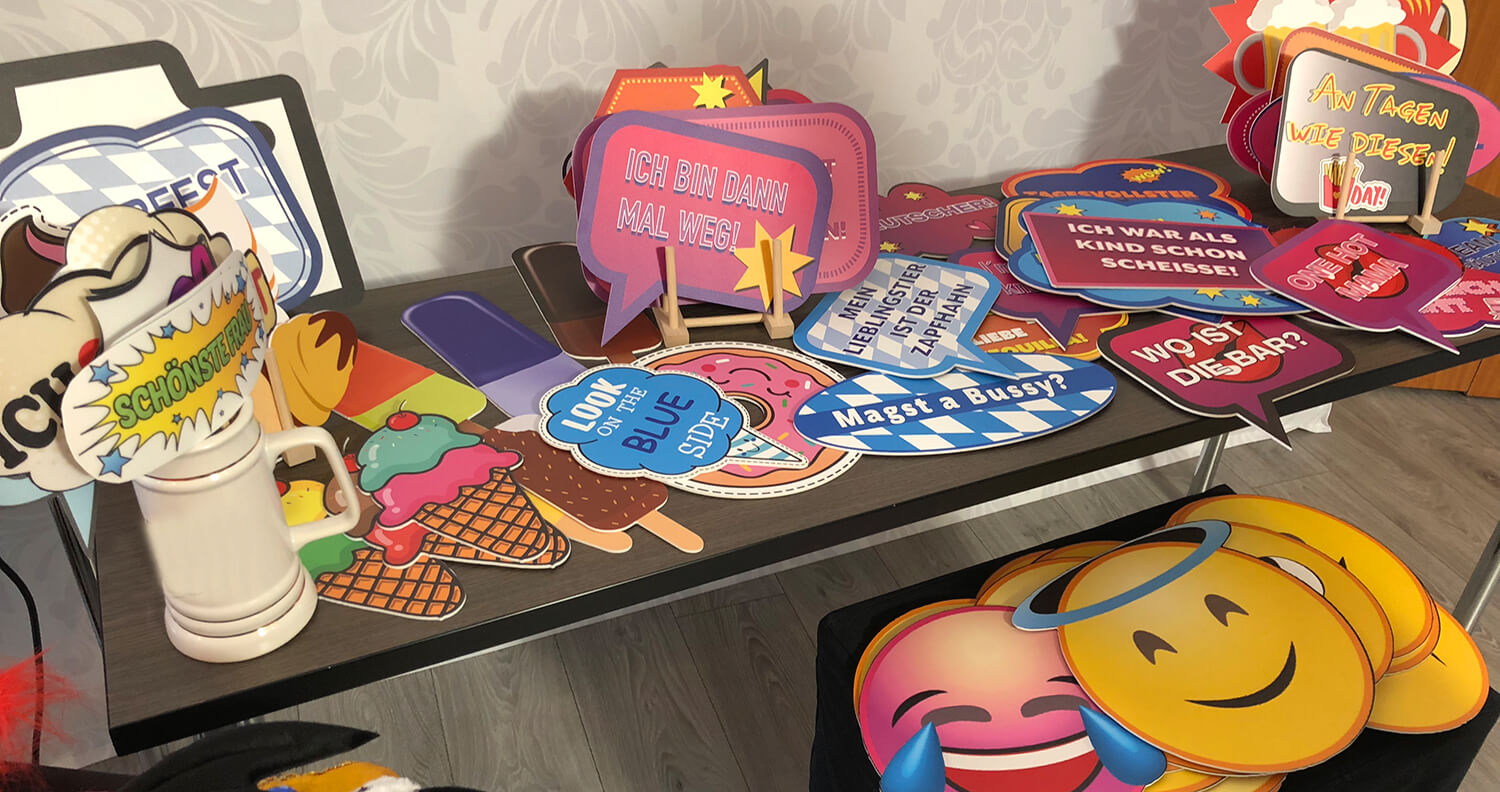 The props / accessories / plates shown on this page are made of 3-5 mm thick, double-sided printed, and very robust PVC rigid foam boards.
Die Grafiken zeigen jeweils die Vorder- und Rückseite sowie die ca. Abmessungen. Nagel mich nicht auf einen Zentimeter hin oder her fest:)
Zum Bestellen einfach die gewünschte Anzahl in das Feld unter dem Schild eintragen.
At the bottom of the page is the grand total WITHOUT the volume discount.
Die Mengenstaffel aus der nachfolgenden Tabelle wird pro Bestellung auf der Rechnung berücksichtigt.
Shipping costs are calculated with DHL to the respective address.
Die Lieferzeit beträgt ca. 14 Tage nach Rechnungsstellung und Zahlungseingang.
| | |
| --- | --- |
| up to 5 signs | 15,00 EUR / Shield incl. 19% Tax plus shipping costs |
| up to 10 signs | 9,00 EUR / Shield incl. 19% Tax excl.Shipping costs |
| up to 25 signs | 8,50 EUR / Shield incl. 19% Tax excl.Shipping costs |
| 25 signs and more | 8,00 EUR / Shield incl. 19% Tax excl.Shipping costs |