Photo booth deluxe props "Beach Party"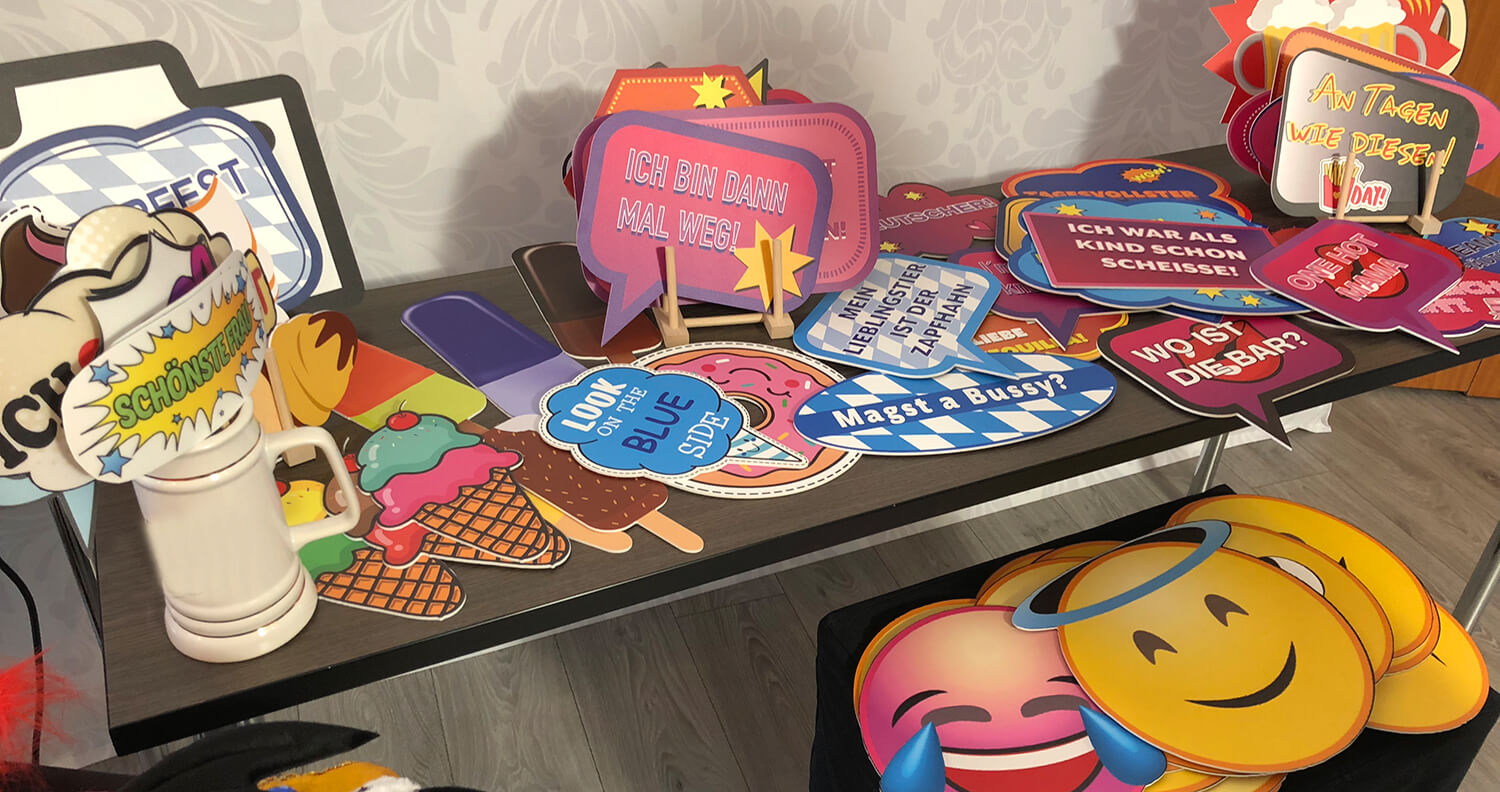 The props / accessories / plates shown on this page are made of 3-5 mm thick, double-sided printed, and very robust PVC rigid foam boards.
The graphics show the front and back as well as the approximate dimensions. Don't nail me to an inch or two :)
To order, simply enter the desired number in the field under the sign.
At the bottom of the page is the grand total WITHOUT the volume discount.
The quantity scale from the table below is taken into account for each order on the invoice.
Shipping costs are calculated with DHL to the respective address.
The delivery time is approx. 14 days after invoicing and receipt of payment.