The funniest photobooth tasks in the world *
*Behaupten zumindest die Gäste, die mit den Aufgaben beglückt wurden.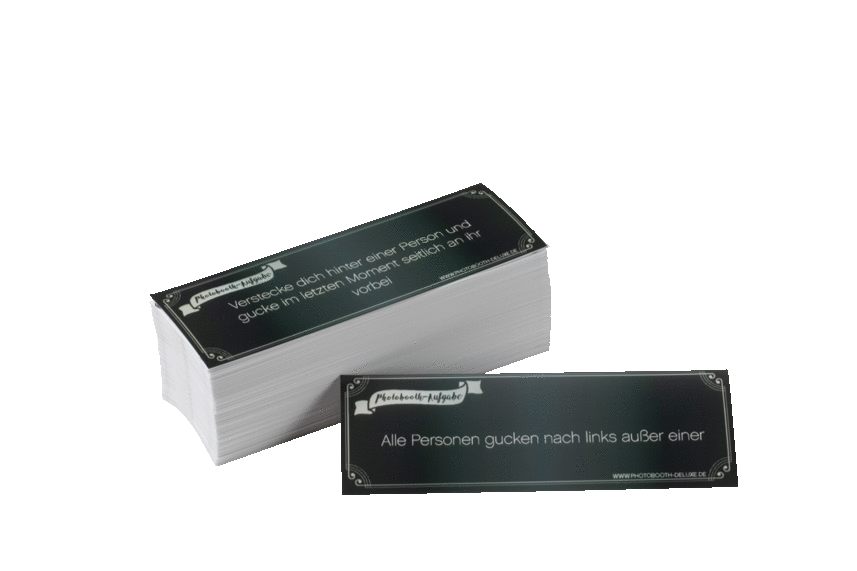 Die Photobooth Aufgaben für kreativere Bilder umfassen eine Sammlung von rund 200 handselektierten Ideen/Anregungen/Kennlernspielen die man mit dem Photobooth umsetzten kann.
The tasks were compiled by many active photobooth supervisors and have been tested in practice.
Wie kann man die Aufgabenkarten drucken? Ganz einfach. Das ist der Ideale Verwertungsfall für Resterollen deines Thermosublimationsdruckers (DS40, DS620, …). Die Karten sind 1844 x 1240 px angelegt und können somit auf 4×6 inch Papier mit 2 inch Cut gedruckt werden.
Die perfekte Verwertung für die vielen angebrochenen Papierrollen.
The charge is made by Digistore24.com.