The funniest photobooth tasks in the world *
* At least that is what the guests who were happy with the tasks claim.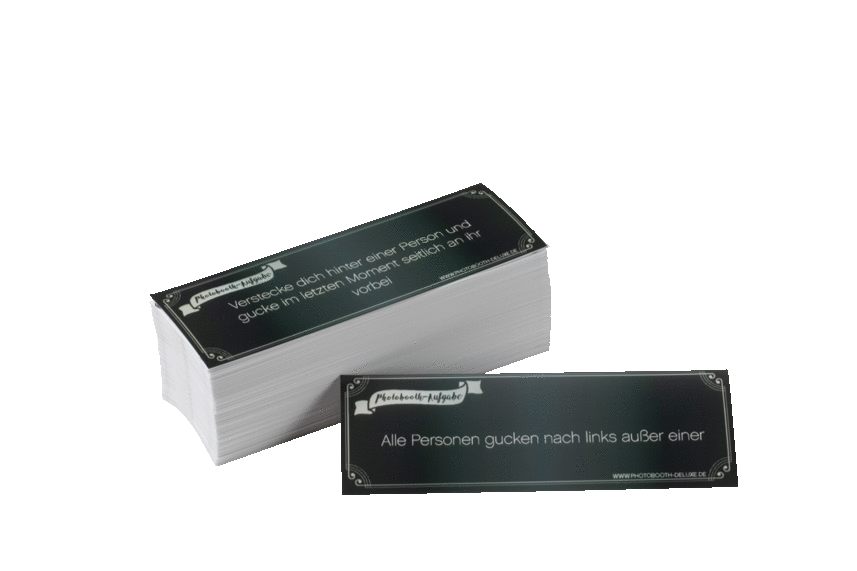 The photobooth tasks for more creative pictures include a collection of around 200 hand-selected ideas / suggestions / introductory games that can be implemented with the photobooth.
The tasks were compiled by many active photobooth supervisors and have been tested in practice.
How can I print the task cards? Very easily. This is the ideal recycling case for leftover rolls from your dye sublimation printer (DS40, DS620, ...). The maps are 1844 x 1240 px and can therefore be printed on 4 × 6 inch paper with a 2 inch cut.
The perfect recycling for the many opened paper rolls.
The charge is made by Digistore24.com.